Going on a date with someone special is always a good time.  And when you don't have to worry about what to do or where to go, it's an added bonus!  For romantic couples in the Portland, Oregon area there are an incredible amount of activity options, including fine dining establishments, intimate bars, theaters, parks, and even hiking trails.
Here are 5 of the best dating ideas for the next time you are in Portland, Oregon:
Visit the Chinese Garden
Since it first opened in 2000, the Classical Chinese Garden has been attracting visitors from all around the globe.  Portland's Chinese sister city, Suzhou, teamed up to create a garden setting that is a tranquil place to visit. As you walk along the paths you will enjoy the sights and become enthralled by the architecture, the rocks, water, pavilions, bridges, and courtyards.  You can also experience a traditional Chinese tea service in their recreated Ming Dynasty Tea House.
Check Out Living Room Theater
This is the perfect date idea for anyone interested in films that are looking for a unique and exciting experience.  But don't think you will be getting the "usual movie theater experience." No, this is not your typical movie house. Located in the heart of the West End, it combines a European style café and lounge with a relaxing place to enjoy wonderful movies.  Not only do they feature new releases, but the Living Room Theater has the most talked-about independent films that are trending today.
Take your Partner to the Multnomah Falls
If you are the outdoorsy type and into hiking as an exciting way to spend a date together, then a trip to Multnomah Falls needs to be put at the top of your list.  Nearly two million people visit Multnomah Falls each year, & you can take a leisurely stroll up the base of the falls to Benson Bridge, or be more adventurous and try the 4.9-mile hike that includes bubbling creeks, scenic views and the chance to stand near the tallest waterfall in the state of Oregon.  When you want to have a fun date that you will remember for a long time, a visit to the Multnomah Falls is just what the doctor ordered.
Visit the Pittock Mansion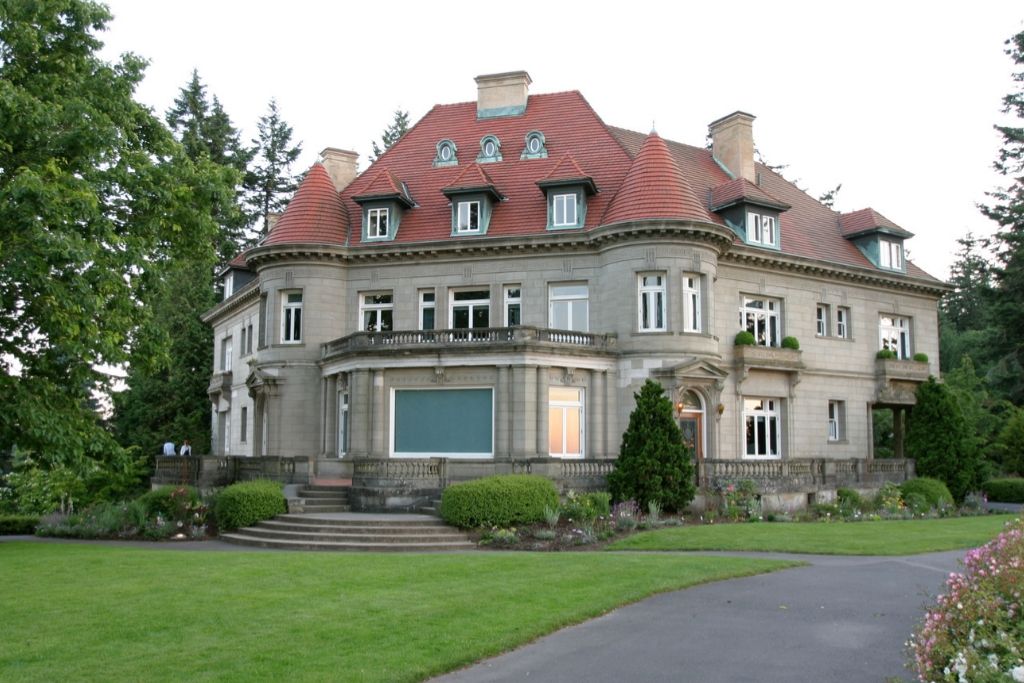 Looking for a fun date that includes a tour of a well-preserved colonial-style mansion that transports you back into the history of Portland and how it evolved into the city it is today?  Then be sure to include Pittock Mansion on your list of fun date ideas. Originally the home of Portland pioneers Henry and Georgiana Pittock, it has been restored so visitors can enjoy the architectural design, richly decorated interiors and large collection of family heirlooms and artifacts.
Stroll Around the Waterfront
If you are searching for something to do with your favorite friend and find yourself on a very tight budget, head out and Walk the Waterfront.  Take a leisurely stroll and do the three-mile loop from the Hawthorne Bridge to the Steel Bridge and back again. And from March all the way up until Christmas Eve, the Portland Saturday and Sunday Market are open.  Vendors set up along the waterfront area and offer kettle corn, elephant ears and other types of unusual but good tasting treats.
Thought of spending some pleasant & memorable moments with your loved ones? You got it. You can search Portland Singles for free and find your perfect match. 100% Legitimate & Free.
Infographics of 5 Best Portland Dating Ideas: