Here's our 5 Best Raleigh Dating Ideas. It's Fun, Awesome, & Classy Dating Ideas for Raleigh Singles. Creative Raleigh Dating Tips.
Rooftop Dinner Date at Raleigh
Seek out some of the best rooftop bars for your special someone. These bars are completely unique and have their own character. Here are some of the popular, most loved and most hidden places to grab a drink.
Level 7

10th & Terrace

The Green Light

Watts & Ward

The Rockford
Go for Artistic Date
For a pleasant and deep conversation, North Carolina's Museum of Art is the best spot. It consists of a dozen galleries, no wonder we can have a deep conversation and long talks. The museum includes American, European, African, Egyptian and Jewish works of art.
Continue on to the North Carolina Museum of Natural Sciences. Check out live animals, and make sure not to miss viewing the world's most complete Acrocanthosaurus dinosaur, the "Terror of the South." Head into the museum's restaurant called Iris for delicious desserts like chocolate hazelnut affogato and warm pear blondie.
Learn to Craft Your Own Cocktails
This is something new and not many people would try on their first date. Crafting your own cocktails is new, fun and entertaining. Instead of grabbing a drink, you will be learning how to mix and create some new flavors with expert advice. Crude Bitters, an award-winning cocktail company does the cocktail teaching classes at their home base as well. It's fun and probably you can learn some new skills as well.
Go for Cycling Together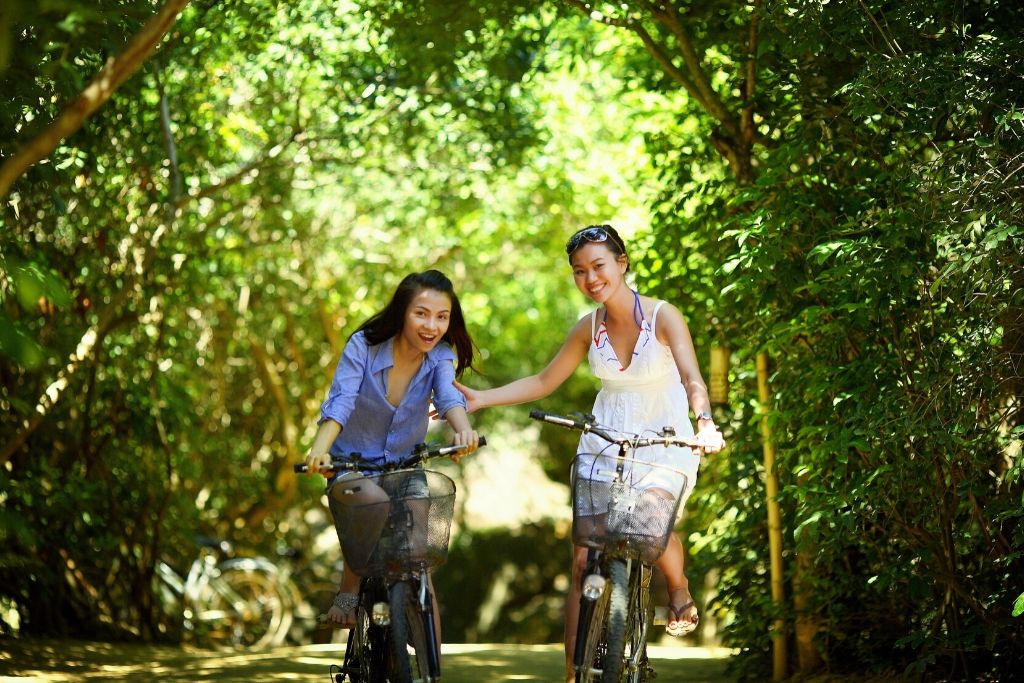 This is for those creative date personals, hit the road and escape from your daily routine. Pick any one of the small-town surroundings for an exploration. Hillsborough, Pittsboro, and Saxapahaw offer something special including wineries, meaderies, & specialty breweries. This could be your perfect outdoor experience in Raleigh. Strictly not recommended for first dates.
Go for Outdoorsy Dating
Grab your partner's hand and walk along 22 miles of hiking trails through William B. Umstead State Park. On the way, you can check out the incredible chainsaw art, a fallen red oak tree. The tree was completely transformed by incredibly talented artists and it has now one of the favorite stops for local outdoorsy personals. After that, just head into Sumit Vohra's Lonerider Brewing Company for tasting different types of beer. Popular ones are Shotgun Betty Hefeweizen and Sweet Josie Brown.
Quote: "Raleigh is a very progressive, welcoming community in many ways." – Katie Couric
Are you ready to make some blissful moments with your loved ones? You've got the ideas now. You can search Raleigh Singles for free and find your perfect match. 100% Legitimate & Free.
Infographics of 5 Best Raleigh Dating Ideas: