Here's our 6 Best Las Vegas City Dating Ideas. It's Fun, Awesome & Adventurous Dating Ideas for Las Vegas Singles. Beautifully Crafted Dating Tips.
Take a Ride on the Roller Coaster
Adventurous Date always sparks our memories more than the usual dating experiences. For those brave-hearted personals, take a ride at the Roller Coaster, The Big Apple Coaster & Arcade. Also, there are others you can try out, El Laco, Canyon Blaster, & Speed the Ride.
Note this is only for the thrill-seeking couple and for those are weak at heart. You can check the other dating ideas below.
Visit Eiffel Tower Observation Deck
This is for those who want a pleasant & romantic date night, the Eiffel Tower observation deck. Although this is only half the size of the original version but trusts us, it offers a magnificent view of the city. With the 360-degree view, this spot is certainly you should never miss at night. Adding on to that, you can also head down to La  Creperie for Crepes & Coffee.
Quote: Las Vegas looks the way you'd imagine heaven must look at night. – Chuck Palahniuk
Hike at Red Rock Canyon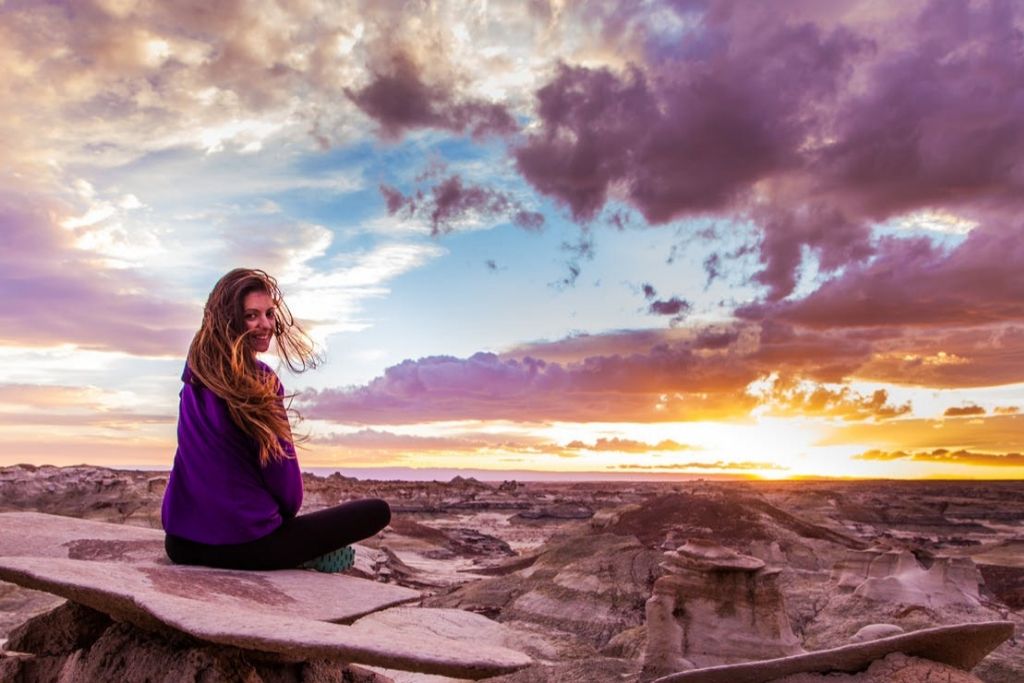 For those outdoorsy individuals, head out to Red Rock Canyon Conservation Area. Beautiful hiking place which offers an extraordinary view of mountains that you can not find in Las Vegas. You can also take a day out for a picnic in here, whether it's a single date or double date couples, this is worth the visit at Red Rock Canyon Campground.
Heat Things Up at the Valley of Fire
One of the most unique ideas to impress your date is to head out to the Valley of Fire. It's complete use of natural wonder as a backdrop to impress your partner, spend lovely moments that can be cherished for a long time. With the beautiful desert landscapes, this is the ideal place for the proposal.
Walk the Skywalk
Yet another thrilling date spot for couples. Wanna experience the feeling of walking on the air alongside your loved ones? The Skywalk at Grand Canyon West is the spot. Unmatched thrilling experience guaranteed the scenic spot is 4,000 feet from the ground level.
Go for a Romantic Dinner in Las Vegas
This is a totally unavoidable idea, you will know if you haven't been on a date yet. Heartwarming and pleasant date night starts with food in a romantic environment. Here are some of the places you can dine in with your partner,
Carson Kitchen

The Bellagio

The Barrymore

Michael's Gourmet Room

Restaurant Guy Savoy
Ready to make some lovely moments with your loved ones? You've got the ideas now. You can search Las Vegas Singles for free and find your perfect match. 100% Legitimate & Free.
Infographics of 6 Best Las Vegas Dating Ideas: