Here's our 6 Best Omaha Dating Ideas. It's Fun, Awesome, & Classy Dating Ideas for Omaha Singles. Creative Omaha Dating Tips.
Visit the Henry Doorly Zoo
For a fun-filled daytime adventure date, visiting the Zoo is the best option. It encourages us to behave like a kid again, and have a great time with our partner. Omaha's Henry Doorly Zoo & Aquarium is the perfect place for that. Grab your date's hand for a peaceful time together looking at thousands of animals from all over the globe. Explore the 130 acres of exhibits and gardens which consists of 7 acres of indoor exhibits. You can grab a bite from any one of the booths on the site. Sometimes the Zoo closes early for special events, just make sure you pay attention to it.
Dating at the Joslyn Art Museum
Are you looking for a slow-paced dating spot? Then, the Joslyn Art Museum is the ideal place for that. The museum is filled with beautiful artifacts which include Greek Pottery, Renaissance & Baroque masterworks. Other notable paintings like Jules Breton, William Adolphe Bouguereau, and impressionist masterpieces by Camille Pissarro, Claude Monet & Auguste Renoir. It doesn't really matter if you know the arts or not. All that matters is enjoying the beautiful sight at this museum with your date.
Ride in the Heartland Gondola Together
Gondola Rides are one of the hidden gems in Omaha. You can have the perfect opportunity to see the city by boat along with your date. Heartland Gondolas offer rides for 2-6 people at a time. Enjoy the scenic city's view through authentic Venetian Gondola through the park's 15-acre lake. Both private rides, as well as group adventure, is available. The rates are reasonable as well. Note that the Heartland Gondolas functions only in the months between May and September. Better to make plans well ahead of it to avoid the last-minute fuss.
Go for Paddle Boarding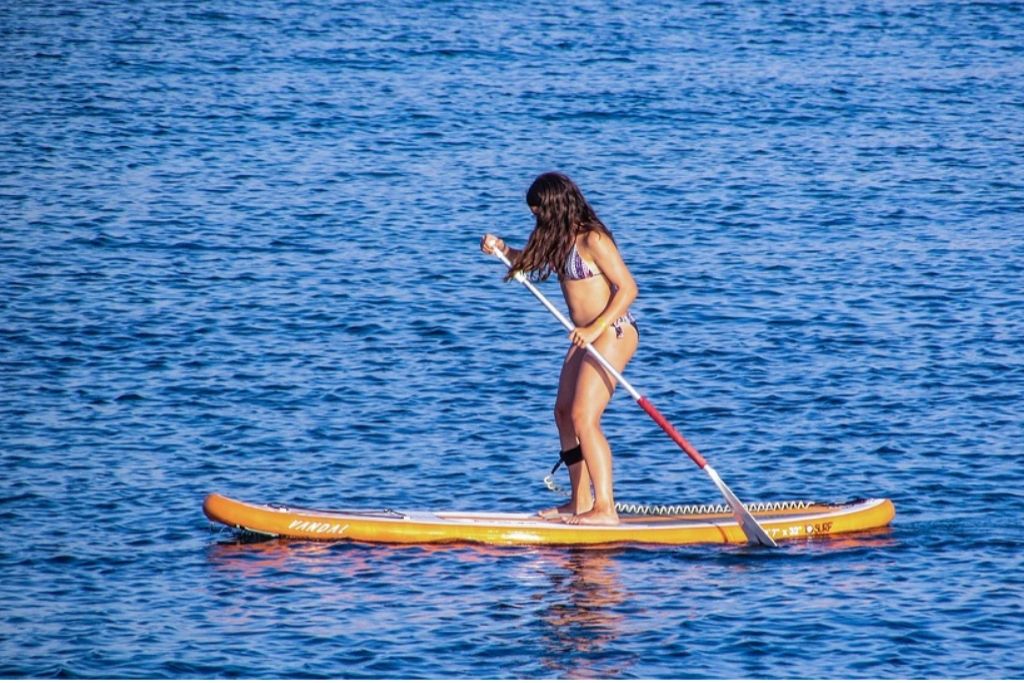 Love to get back to nature and disconnect from everything else, Paddle Boarding is the ideal sport for that. No cell phones are allowed while going for the ride. Typically you can spend one hour to traverse around the standing bear. Serene, & therapeutic are the two words often reviewed by people who went for paddleboarding. If your partner is into an outdoorsy type, add this to the top of your list. Be it a first date or birthday parties, paddleboarding is certainly a safe and enjoyable ride for people of Omaha.
Night Out with the Omaha Jitterbugs
Fan of Jitterbugs night? You got this one. Omaha's Jitterbugs happen every Friday night where the couples can hop, glide and twirl on the dance floor. The usual night begins with a dance lesson even if it's your first time. Open dancing starts at 9 pm and lasts all night. Typically the ticket cost is 5$ per person and it increases to 10$ on live show nights.
Try the Magical Carriage Ride
For those who are into old style and yet elegant date ideas, this is it. Get into the horse-drawn carriage through the old market. It's full of romantic, & cozy effects. Reservation for this carriage is done through online mostly but walk-ups are also available.
Are you ready to make some blissful moments with your loved ones? You've got the ideas now. You can search Omaha Singles for free and find your perfect match. 100% Legitimate & Free.
Infographics Version of 6 Best Omaha Dating Ideas: