Washington, DC has everything that a couple would imagine for a perfect date spot. Whether it's a low budget or big expensive spots, you got it everything here. We would like to sort out some of the best ideas & spots for a perfect dating experience.
Here's our 6 Best Washington Dating Ideas. It's Fun, Awesome & Creative Dating Ideas for Washington Singles. Beautifully crafted Dating Tips.
Visit the Freer and Sackler Galleries
An Artistic start to the date is a pleasant thing to do. The Arthur M. Sackler Gallery & Freer Gallery of Art form the national museum of Asian art in the United States. Start from exhibitions & occasional films, performance, workshops, tours makes it a pleasant dating place to go for.
Try Outdoor Fire Pit
Looking for a low budgeted and yet beautiful spot to make memorable moments with your dating partner? Here it is, Check Barcelona on 14th street, Iron Gate, & Masseria are the spots you're looking for. An outdoorsy dating experience with blankets, heat lamps, fire pits, & spiked hot chocolate. Using the right amount of space into perfect date destinations. When the temperature gets dropped, these are some of the best dating places cozied up by the fire.
Visit the National Gallery of Art's Sculpture Garden
For a rendezvous dating experience, Washington DC's National Gallery of Art offers some of the world's finest works of art & sculpture garden. Especially in winter months, the garden's fountain turns into a giant ice rink, ideal for skating with your date surrounded by large scale sculptures. Here are some of the best works there, Louise Bourgeois, Robert Indiana's famed AMOR,  Roxy Paine, Sol LeWitt, Tony Smith, and works by Roy Lichtenstein.
Check Out The Wharf
If you're a person who likes to navigate to new places, the Wharf in DC's Historic Southwest Waterfront is the place for you. It's a whole new destination which offers dining, shopping, & entertainment. You can reach the place via the metro, shuttle bus, or bike. One of the best waterfront views is waiting for you.
Outdoorsy Dating in Washington, DC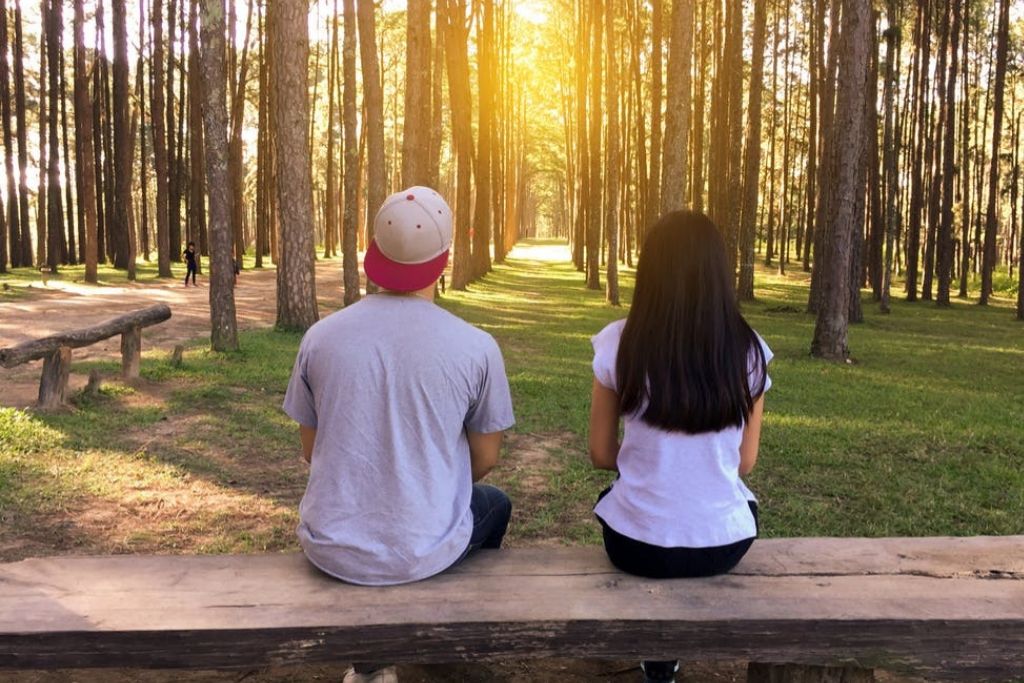 Like to get away from the city and chill out with the fresh air together, Washington DC has lots to offer for that too. With endless outdoor recreational opportunities like hiking trails, horseback riding, fishing, birdwatching & more.  Here are some of the places that would be apt for those outdoorsy dating, the East Potomac Park-Hains Point, Great Falls Park, Shenandoah National Park, and C & O Canal Historic National Park.
Try Escape Rooms
Spice up your dating experience in a scariest and enjoyable way. Escape Room experience is always something you should with your date. It helps you to cuddle, more of two minds working together to solve a puzzle & it's a super fun challenge to both of you. Don't worry — it's not as scary as it sounds. Trust us, this is round out as a seriously memorable evening. Escape Artist DC is the place for this experience.
It's time to make some memorable moments with your loved ones. You've got the stellar ideas now. You can search Washington Singles for free and find your perfect match. 100% Legitimate & Free.
Infographics of 6 Best Washington Dating Ideas: