Here are the 6 Best Wichita Dating Ideas. It's Fun, Awesome, & Classy Dating Ideas for Wichita Singles. Creative Wichita Dating Tips.
Stroll Through the Wichita Gardens
If your partner is a nature lover, then she (or he) has got to love this place. Wichita's Botanical Garden is the perfect and classy spring season date idea. Terrific place to stroll around with your date looking at the more than 4,500 species of plants and beautiful landscapes. There are 30+ sculptures & fountains available in the garden, try to check out all with your date. April is one of the best months to visit, mainly because of the largest tulip display in the garden.
Ride a Paddle Boat in O.J. Watson Park
Now, this one is for couples who love a little bit of adventure on the water. Paddle Boating is a fun and enjoyable ride to start your date. Check out O.J. Watson Park in Wichita which has Paddle Boat rentals during Spring and Summer. Stroll around the lake for a 30-40 minute ride with your loved ones. Not only that, train rides and miniature golf can be purchased for a fun-filled date.
Try Out Adventure Sports Together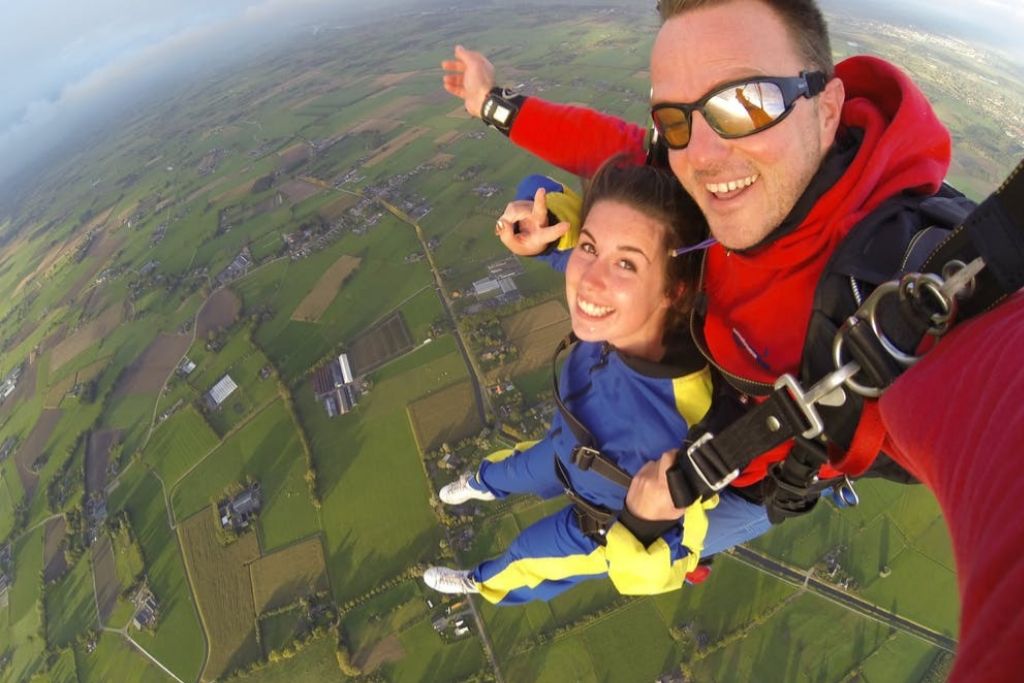 Here are some the best and fun-loving sports you can try out with your dating partner in Wichita,
Rock climbing at Bliss Bouldering & Climbing, Kansas Cliff Club, Wichita State University, Genesis Health Club, or the YMCA

Ax-Throwing at Blade & Timber

Skydiving at Air Capital Drop Zone, Skydive Gypsy Moths, & Skydiving Wichita

Bubble Soccer Open Play at Wichita Sports Center
Go for a Classy Coffee Date in Wichita
If you're a fan of old-style dating, you got to check out these coffee shops in Wichita.
R Coffeehouse & Mead's Corner – Cozy, and sometimes have free live music

Ecclesia – a comfortable coffee shop on west-side

Twisted Java & Espresso To Go – Go is loved by local Wichita Personals
Take Your Partner to Parks in Wichita
Parks have always been a calm place to open up yourself and speak from the heart. We can do a lot of fun activities, go for a picnic, watch the sunset, ride bicycles and so on. It always remains a favorite place for people no matter how expensive and creative places can come by. Here are some of the best parks in Wichita to spend some quality time with your partner.
Swanson Park

Chisholm Creek Park

Sedgwick County Park

Keeper of the Plains Park
Visit the Ulrich Museum of Art
Grab your partner and visit the Ulrich Museum of Art which is located at Wichita State University. It got both the perfect combination of contemporary and modern art. No wonder it's one of the top Wichita attractions. It has both permanent and temporary exhibits open to the public mainly to connect with the place with talented artists and their artwork that reflect modern society. This museum has notable national attention consisting of the Martin H. Bush Outdoor Sculpture Collection.
Ready to make some blissful moments with your loved ones? You've got the best ideas now. You can search Wichita Singles for free and find your perfect match. 100% Legitimate & Free.
Infographics of 6 Best Wichita Dating Ideas,