Here's our 7 Awesome Tulsa Dating Ideas. It's Fun, Awesome, & Classy Dating Ideas for Tulsa Singles. Creative Tulsa Dating Tips.
An Outdoor Picnic Date
If you're looking for a quiet and pleasant outdoor picnic, Tulsa is your city. Avoid those hustle and bustle days and choose the good old idea. The weather is always nice and enjoys a beautiful view alongside your partner with foods and drinks. Not many distractions which make this city a pleasant one. Your days will get longer on such occasions and trust us, you won't regret.
Visit Philbrook Museum in Tulsa
Visit the 23-acre artistic place in Tulsa, the Philbrook Museum of Art. It was designed in an Italian Renaissance style by Edward Buehler Delk and eventually built by Waite Phillips, a wealthy oilman. The museum has impressive artworks by Andrew Wyeth and Picasso. The museum also offers exhibit tours which include highlighting the collection every day by experience professional docents. With no doubt, this is one of the best places to spend time with your loved one in Tulsa.
Visit Tulsa Farmers' Market
Tulsa Farmers' Market is one of the famous and popular markets which offers fresh locally produced items. It was initially called as Cherry Street Farmers' Market when it was opened in 1988 and later it was changed. Take your partner and wander around the market to pick some local, seasonal and organic products to prepare a homemade meal. The market was expanded rigorously, thanks to the community support of vendors. It is now open on Saturday mornings from April to October. A visit to this market is certainly one of the best fun things to do in Tulsa. Prepare some delicious snacks in a home to your partner from the products bought from this market.
Stroll in the Woodward Park
Yet another quiet and quality time sharing a place in Tulsa, the Woodward Park. 45-acres of the lush green botanical garden, initially established in the year 1935 with 9,500 roses consisting of 250+ varieties. It has a glass conservatory, sunken garden, simply a blissful arboretum.
Head to a Theme Park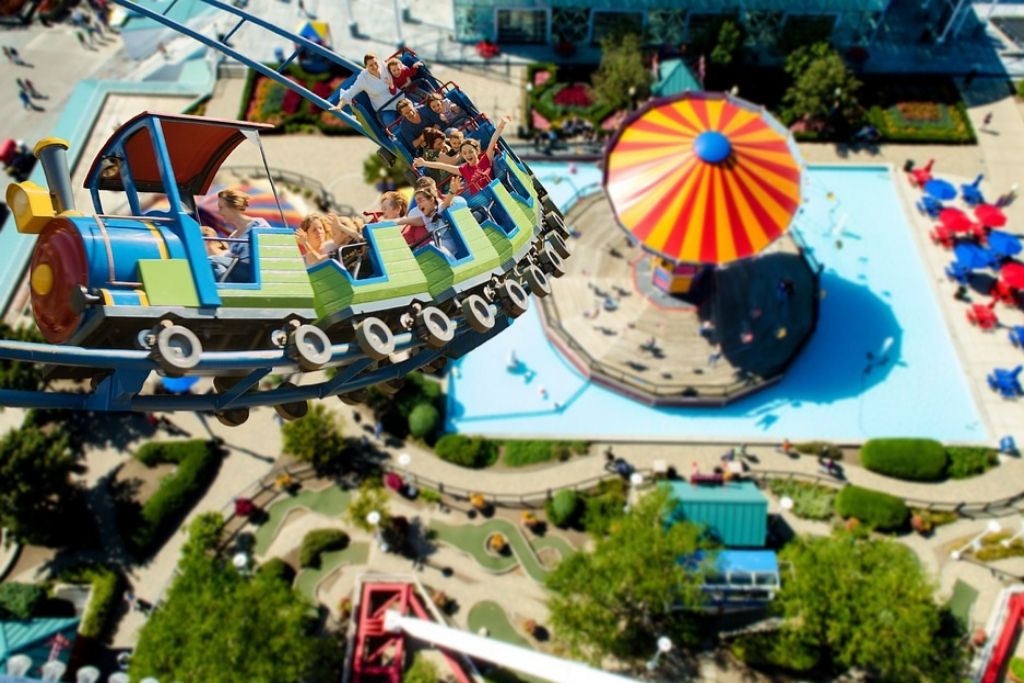 Did you think theme parks are only for kids & teenagers? If yes, you certainly need to change that thought. Theme parks are awesome places to break the ice and see the kid inside of your partner. After all, it's all about having a memorable and happy time with your partner.
Attend Outdoor Concerts
Another outdoorsy activity that could be fun and yet brings some cozy time with your partner. Be it outdoor movies or live concerts or theater plays, the options are more. Often it's free and all we need to find some events which could be apt for the couple.
Coffee Date in Tulsa
You really can't separate Coffee and Couples, don't we? It's one of the all-time favorite and casual dating ideas for anyone. The best times are often felt in a simple coffee date. Go for a coffee walk or get into a park and have a wonderful and calm conversation with your partner.
Are you ready to make some blissful moments with your loved ones? You've got the ideas now. You can search for Tulsa Singles for free and find your perfect match. 100% Legitimate & Free.
Infographics of 7 Awesome Tulsa Dating Ideas: