Here's our 7 Best Virginia Beach Dating Ideas. It's Fun, Elegant, & Classy Dating Ideas for Virginia Beach Singles. Creative Virginia Beach Dating Tips.
Go for a Winery Tour in Virginia Beach
Indulge in one of the romantic date ideas in Virginia Beach. Go for a pleasant wine tour with your partner. A classy and elegant way to spend quality time with your date. With stunning scenery and various range of wine, Fruits, and Roots, wine tours make it the ideal thing for couples to enjoy the finer things in life.
Check out Escape Rooms in Virginia Beach
Escape Room dates are completely new and taking the world by storm, it's a fun and engaging activity for adults for sure. It pushes the limit of our creativity and checks the ability of handling pressure. Trust us, it's not for everyone. People who love crime, & mystery stories, will love it to the core. The great Xscape room in Virginia Beach tailor-made for adventure and mystery lovers.
Play Paintball with your Partner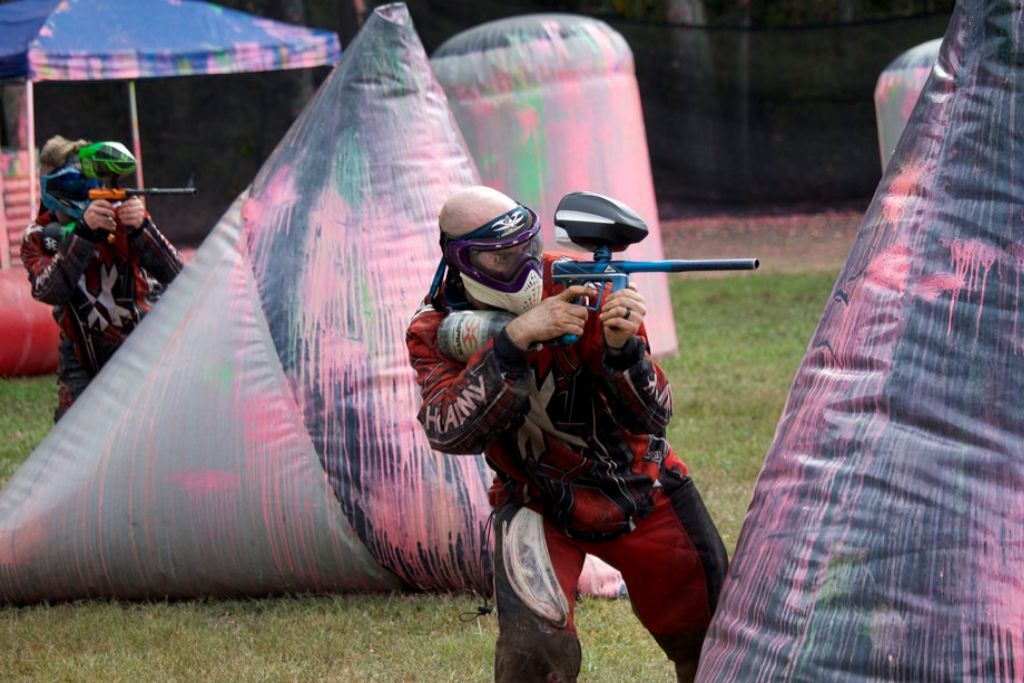 Paintball is something we all would be played and experienced the fun in our early days. But never would have thought we could actually go for a date on Paintball Park. It's a classy option for both guys and girls to show their skills with a fun weapon. For an adrenaline rush, & sweaty little fun time Brothers Paintball Park is the ideal option for Virginia Beach Personals. Probably an ideal date place for aspiring sharpshooters.
Try Skydiving on a Date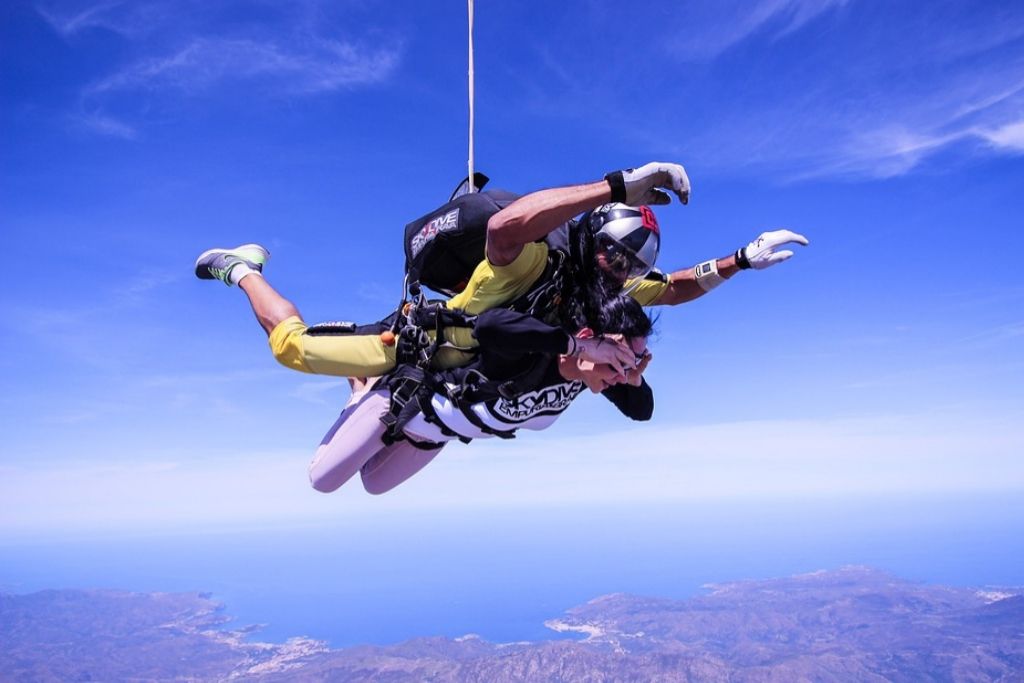 This is yet another top-rated idea only adventurous personals would choose for. If you're dating partner is someone who is an adrenaline junkie, this might be it. No Limits Skydiving offers a safe and secured skydiving experience in Virginia Beach.
Visit the Paintbar in Virginia Beach
This could be another fun-filled but light-hearted activity on a date. Get into Muse Paintbar along with your partner and just enjoy the place. You don't need to be a Picasso there, just go for it with a positive attitude. It's often rated as one of the best places for a successful date night. The Paintbar also offers a nice glass of wine, beer, and some delicious food. Turn the plain canvas into something artful.
Try Ziplining on a Date
Another adventurous and yet enjoyable thing you could try with your dating partner in Virginia Beach. Wetland Zipline Park offers that fun in Virginia Beach. Located in 60 acres of wooded forest in the coastal wetland. It's a unique wetland ecosystem chosen for this Zip Line fun. Strictly not for those weak-hearted individuals for sure.
Go to Romantic Restaurants in Virginia Beach
Grab your partner and take them for fine dining romantic restaurants for a date in Virginia Beach. Here are some of the best and romantic dining places in Virginia Beach,
Il Giardino Ristorante

Blue Seafood & Spirits

Aldo's Ristorante

Steinhilbers

Eat: An American Bistro
Are you ready to make some blissful moments with your loved ones? You've got the ideas now. You can search Virginia Beach Singles for free and find your perfect match. 100% Legitimate & Free.
Infographics of 7 Best Virginia Beach Dating Ideas: